Big Show for CBR Fashion Group has relaunched its Street One and CECIL brands, and presented its new "FAVORS! by cbr" multi-brand concept. presentation at Berlin fashion week 2012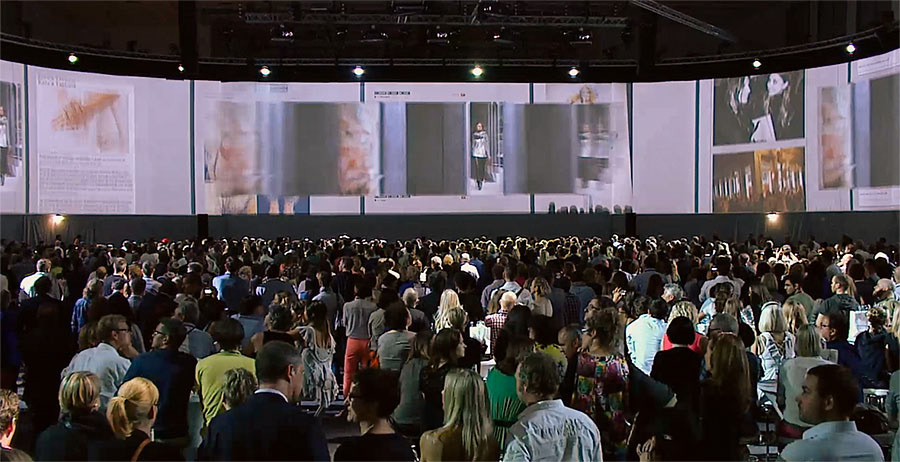 Im Involved in previualisation, contend creation (photo and Film, compositing, VFX ...)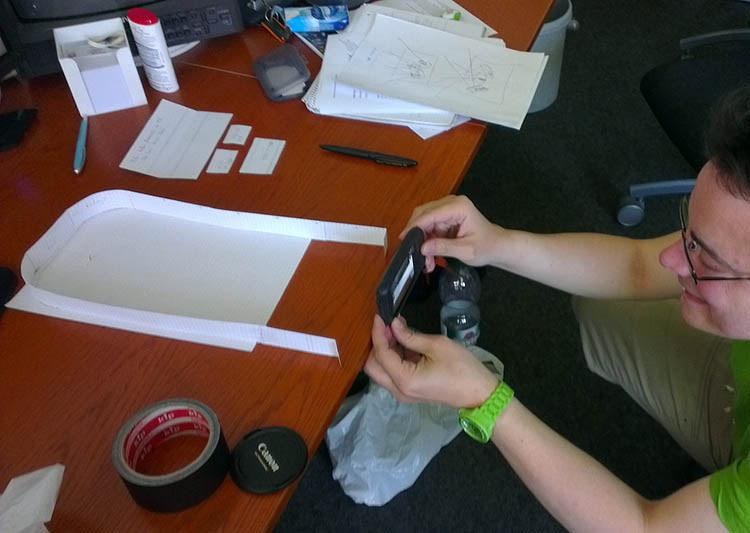 It was hard to imaging such a big dimension. So I create a first Paper dummy with a little human in it :-)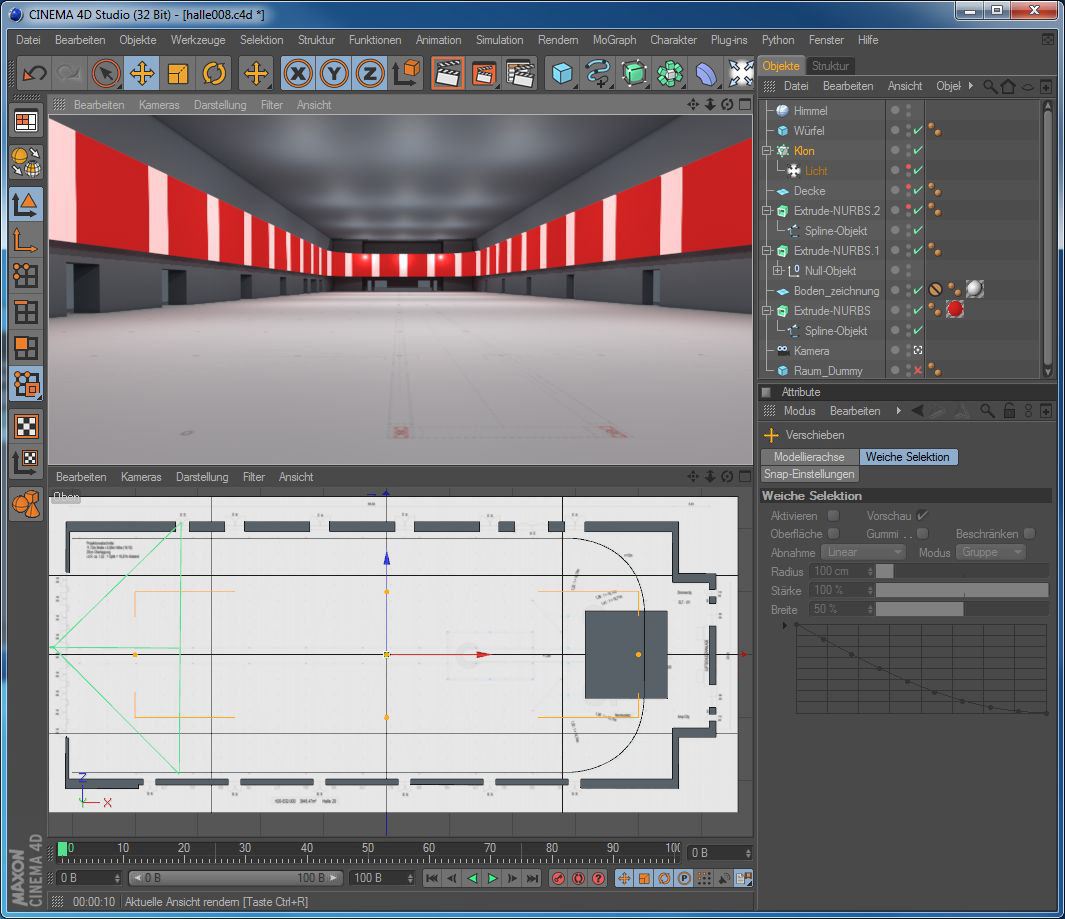 It was fantastic to see my work on such a big screen ( 6 meters high and over 190 meters long) (over 19 to 295 ft. )
The pixel resolution for the content was more than 21000 Pixel wide. This size brings a lot of problems with normally used software ....
For the show we need 14 coolux pandoras box media server and 21 really big full HD projectors.
16 Channel Audio for all around sound....